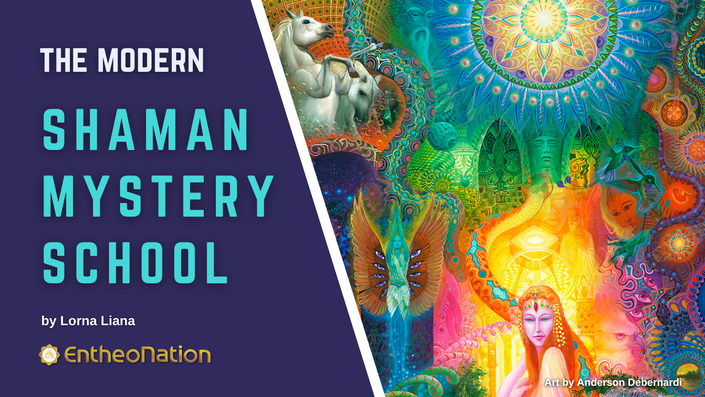 The Modern Shaman Mystery School Members Area
A Global Online Gathering of Experts in Shamanism, Sacred Plant Medicines & Visionary States of Consciousness
Harness the Power of Visionary States
What would it do for you if you could harness the power of visionary states, forge reality into your wildest dreams, and become the world-changing lightworker you were meant to be… using ancient shamanic tools and techniques that were once the closely guarded secrets of initiates?

We are currently living in a unique and powerful time where humanity has unprecedented access to information, teachings, practices and sacred medicines that have long been closely guarded secrets of shamans, mystics, and medicine men and women. This increasingly interconnected world has catalyzed a wave of awakening and thirst for ancient indigenous wisdom, so that we are currently experiencing a "Global Shamanic Revival".

This "Global Shamanic Revival" has been sparked by the proliferation of sacred plant medicines (ayahuasca, peyote, iboga, huachuma) outside their traditional geographic and cultural settings. As increasing numbers of people access the visionary states of consciousness these medicines elicit, our collective human consciousness expands at an accelerated rate.

However, when light shines more brightly, it casts a greater shadow.
How do we navigate these powerful forces in a complex modern world seeming beset by crisis?

How can we contribute, in a deep way, to the profound healing work that is needed on the planet, by becoming the medicine for our culture?

And how can shamanic practices help us ground into our innate power, master our unique gifts and become the visionary leaders we are meant to be, fulfilling our soul's purpose, in service to the highest good?

No matter what challenges you face on your journey as a visionary change-agent, know that profound healing, unlimited abundance, boundless love, divine guidance, and authentic power are accessible to you at all times, if you know how to tap into these ever-present fountains of energy.
While the path to becoming a shaman involves many years of study, practice, and overcoming initiatory challenges and hardships under the tutelage of qualified teachers, anyone can incorporate the principles of shamanism into their daily lives.

What You Get When You Upgrade to the All-Access Pass
★The Modern Shaman Mystery Vault & Bonus Digital Medicine Bundle★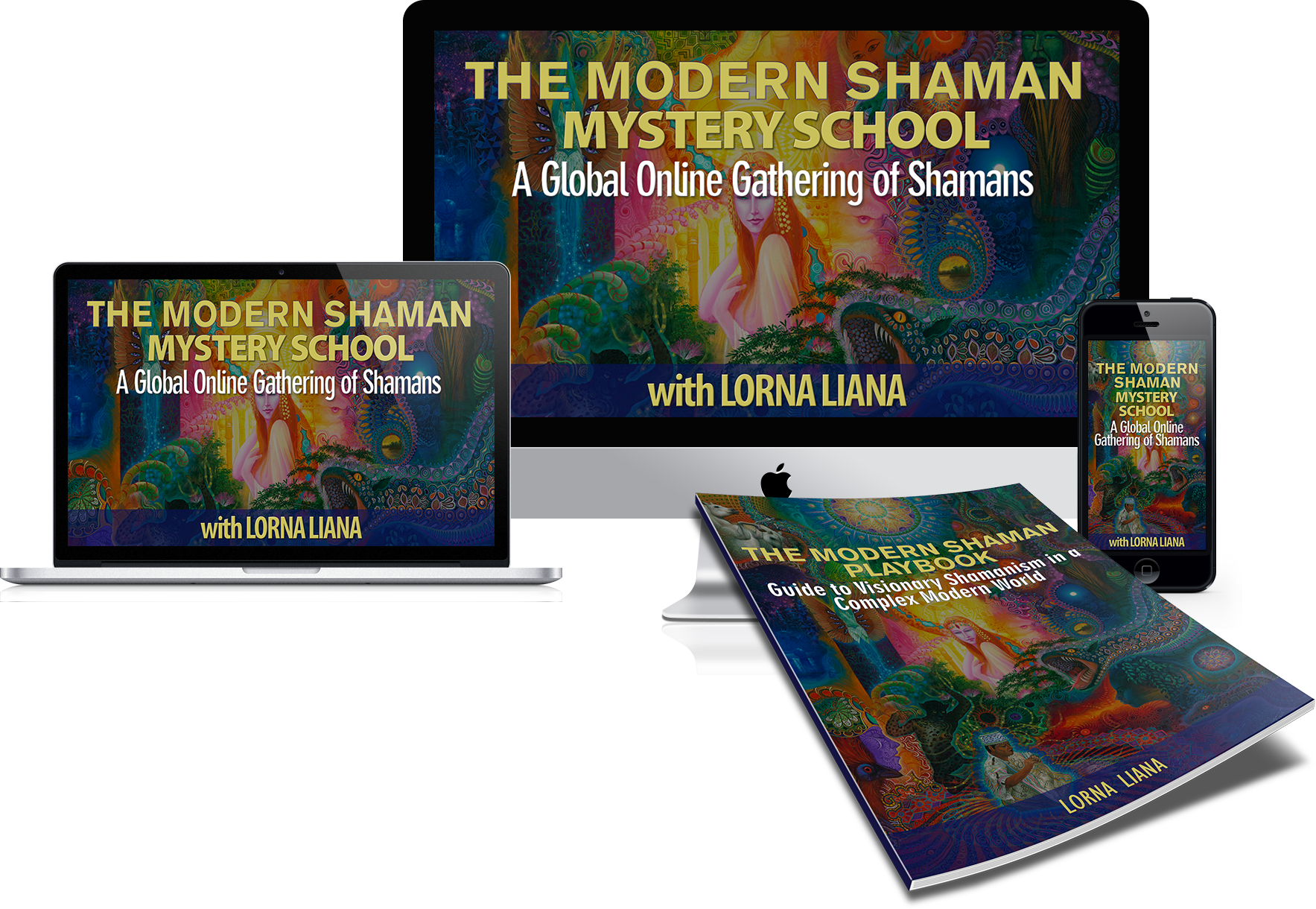 Why not own all the session recordings (and MORE!) so you can watch or listen to them at your leisure, from the comfort of your own home, or during your commute to work. Here's what you'll get:

✓ 40+ digital recordings of the entire series
✓ The Modern Shaman Playbook: Guide to Visionary Shamanism in a Complex Modern World
✓ The 3 Spiritual Traps of Working with Visionary Plant Medicines Video
✓ 20+ hours of bonus digital trainings, meditations, and guided journeys from our shamanic teachers
✓ Subscription to the EntheoNation newsletter, with consciousness-raising content, transformational retreat invitations, and course offerings


Forge Reality Into Your Wildest Dreams
Shamanism is the oldest religion in the world. In spite of humanity's advances in science and technology, we are experiencing a "Global Shamanic Revival" alongside a "Psychedelic Renaissance" that suggests deep-seated yearning for connection, meaning, expanded states of consciousness that capitalism appears to erode, materialism fails to provide, and secularism seems to deny.
This resurgence of interest in ancient ways, coupled with the proliferation of visionary medicines beyond their native geographic regions and traditional, cultural uses, is presenting a unique opportunity to humanity to rapidly awaken and evolve.

Never before are record numbers of people accessing so quickly the exalted states of consciousness that were once the closely guarded secrets of esoteric mystery schools, unlocked after years and decades of rigorous spiritual training.
A "Modern Shaman" is a practitioner who regularly accesses altered states of consciousness in order to perceive and interact with a spirit world, channel these transcendental energies into this world in order to affect real change.

When you own the Modern Shamany Mystery Archives, you will have on-demand access to the practical wisdom and tools offered by this gathering of shamans, ceremony facilitators, healers and teachers that will help you navigate our complex modern world.
With this invaluable archive of resource you can access whenever you need to, you will discover:
✓ The shamanic keys to divine purpose, authentic power & sacred prosperity
✓ How to safely work with sacred plant medicines as a spiritual path
✓ The wisdom of ayahuasca, iboga, huachuma, cannabis, magic mushrooms and Bufo
✓ The tools & techniques on navigating visionary states of consciousness
✓ How to become fluent in the language of dreaming
✓ How to work with spiritual allies for insight, guidance, and healing
✓ The power of ceremony and initiation to accelerate your spiritual evolution
✓ And so much more!
With the Modern Shamany Mystery Vault, you have at your fingertips, ancient shamanic tools to help you claim the authentic power that is always available to you, walk your path of divine purpose and become the visionary agent of change that the world so urgently needs.

Your Instructor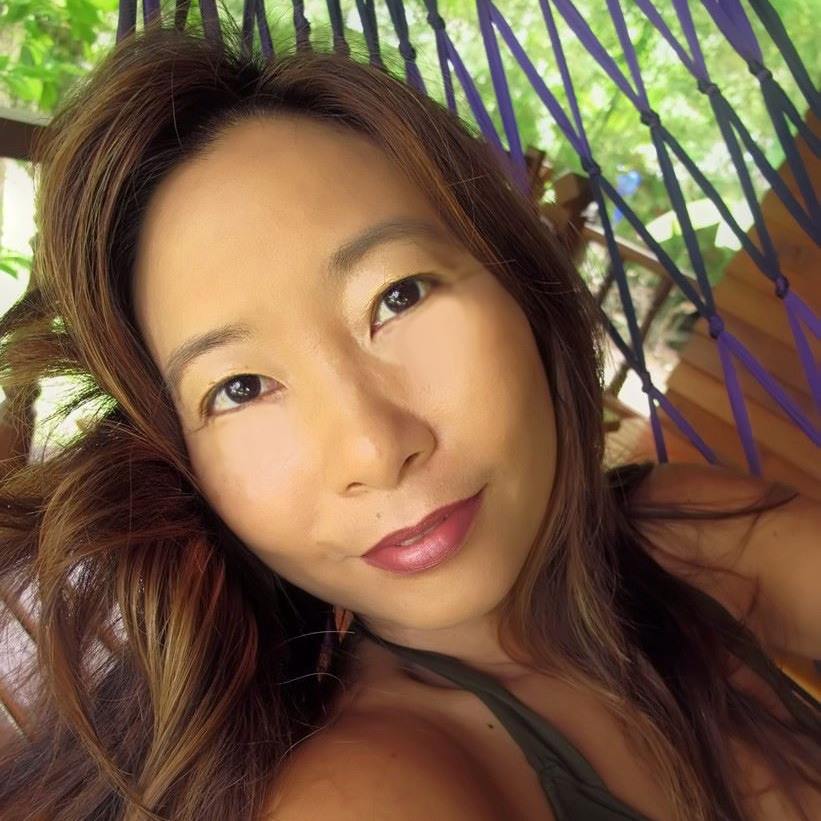 Deep in the heart of the Brazilian Amazon, Lorna "Liana" Li discovered her purpose and her divine calling while drinking visionary plant medicines with indigenous shamans. She was given a mission:

"To leverage emerging technologies to preserve indigenous traditions, so that ancient wisdom can benefit the modern world, and technology can empower indigenous people."
In pursuit of this mission, Lorna became a new media strategist to sustainable brands, social ventures and visionary entrepreneurs, helping them attract their tribe and ignite a movement around their mission-driven businesses. Through podcasting, video blogging and social media, she shares the stories of both indigenous people and the world's foremost experts in psychedelic science, modern shamanism, and consciousness research to inspire each and every one of us to explore the depths of our minds, spirits, planet…and evolve.
She has spent the past 20 years exploring shamanism, spirituality, and expanded states of consciousness through meditation, breathwork, and visionary medicines. She spent 3 years in a Tibetan meditation center, participated in 100+ ayahuasca ceremonies, and spends extended time in the restricted areas of the Brazilian Amazon as a guest of indigenous tribes.
Lorna created this course to address a growing concern around the use of visionary plant medicines, especially by Western participants. Traditional indigenous societies engaged in practices to prepare for and integrate experiences with psychoactive plant medicines, within a framework of support by the community, shamans, and elders.
With the explosion of interest in the West, coupled with inadequate preparation and integration, there is an alarming phenomenon of Westerners emerging from shamanic experiences worse than when they started.
Course Curriculum
Welcome
Available in days
days after you enroll
3 Spiritual Traps of Working with Sacred Plant Medicines
Available in days
days after you enroll
Frequently Asked Questions
When does the course start and finish?
The course starts now and never ends! It is a completely self-paced online course - you decide when you start and when you finish.
How long do I have access to the course?
How does lifetime access sound? After enrolling, you have unlimited access to this course for as long as you like - across any and all devices you own.
What if I am unhappy with the course?
We would never want you to be unhappy! If you are unsatisfied with your purchase, contact us in the first 30 days and we will give you a full refund.