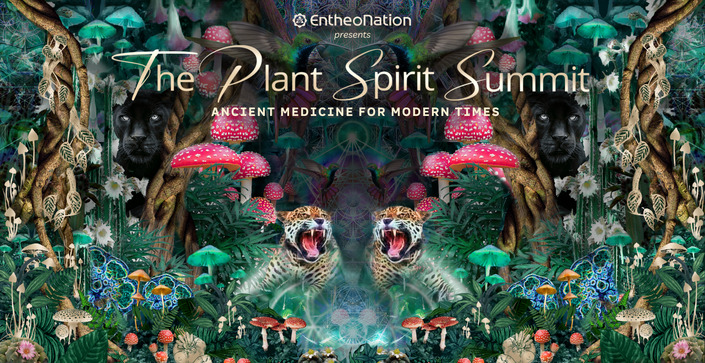 The Plant Spirit Summit - Ancient Medicine For Modern Times
Explore the new paradigm of healing at the intersection of ancient plant medicine shamanism and contemporary entheogenic use.
What will it take to catalyze an equitable and inclusive
culture where safe, integrative
PSYCHEDELIC HEALING IS ACCESSIBLE TO ALL
The public attitude toward psychedelic medicines is shifting, but can they truly transform our world for the better? Dozens of new studies on psychedelic medicines have come out in 2021 alone, showing that ketamine, MDMA, and psilocybin combined with psychotherapy result in substantial, sustained reductions in mental health disorder symptoms.
Psychedelic medicine Is moving from research to mainstream access through a regulated healthcare system, but who gets to control access, prices, production, let alone, the qualification criteria required to work in this sector? And where does this leave wisdom keepers, entheogenic church members, and the masses of ordinary people who regularly consume psychedelic plants and fungi that have always been the ancestral medicines of the indigenous?
These are the fundamental questions that arise in the Wild West of the Psychedelic Renaissance.
That's why we, at EntheoNation, are passionate about providing the most comprehensive, seeker-friendly information about what's happening in the Psychedelic Renaissance and Global Shamanic Revival so that you can explore, participate, and benefit in a safe, responsible, and ethical way.
Get ready to participate in the new paradigm of healing at the intersection of
Safely, responsibly & with integrity
Introducing...

THE PLANT SPIRIT SUMMIT VAULT & BONUS DIGITAL MEDICINE BUNDLE

Interviews fall into one or more of the following categories. This archive of expert sessions contains everything you need to gain a fundamental understanding of:
🟢 Plant Spirit Healing
Also referred to as "Spirit Plant Medicine," healing with plant spirits is the process of developing a relationship with plant medicines in a way that helps you recover from trauma or nurture a healthier way of being.
Traditionally, this process is guided or overseen by a shaman, who has spent years learning everything there is to know about one or more plant medicines and understands how to travel into the unseen spirit world and return with insights and knowledge.
🟢 Psychedelic Therapy
Psychedelic therapy usually means using psychedelic substances in a Western therapeutic style, to help address mental health issues. Mostly, the psychedelic will be in the hands of a trained clinical therapist, who will gently guide a participant through a psychedelic experience, as well as before and after the trip, to help them address a specific mental health issue.
Although we are still in the early stages of developing a model for this kind of psychedelic therapy, researchers seem to agree that the most positive outcomes happen when people are given lots of supportive and focused therapy for several weeks before and after the psychedelic session. The psychedelic experience itself is mostly led by the patient, with minimal interference from the therapists.
🟢 Psychedelic Integration
Psychedelic integration is a new and growing field that refers to the process of integrating insights, realizations, and emotions that arise from a psychedelic experience to support desired outcomes in life. Any kind of psychedelic experience, no matter how challenging or traumatic at the time, can be reflected upon and integrated in such a way that ultimately supports the individual's goals, desired outcomes, or stated intentions for the session or ceremony.
While many people embark upon their own self-directed psychedelic integration process, a growing cadre of professionals now offer integration support as a service. In general, there are two types of integration providers – therapists and coaches.
🟢 Integration Careers
For the longest time, anyone working with psychedelics as a therapeutic practice did so on the down-low. Underground psychotherapists and guides offered psychedelic sessions entirely through trusted networks and word-of-mouth referrals. Plant medicine ceremony participants were asked to honor utmost secrecy, communicate with code words, and refrain from being too public about their entheogenic practice.
As decriminalization and legalization expand, the psychedelic sector is becoming more and more like an "industry", giving rise to a new "professional sector", where qualified, experienced specialists are in increasingly high demand. Now, much of this clandestine entheogenic healing work is evolving into a legitimate career in the legal psychedelic sector… with a LinkedIn profile, business cards, and all.
🟢 Microdosing
Microdosing is a relatively new phenomenon that involves taking very small doses of a psychoactive substance, specifically 1-10% of an active dose, so as to create a barely perceptible yet potently liberating "sub-threshold" effect.
The practice of microdosing psychedelics has surged in popularity in recent years due to numerous entrepreneurs, athletes, artists, entertainers, and other high-performing "biohackers" reporting substantial benefits from this practice. Increasingly, the practice of microdosing to heal a range of conditions, from trauma, anxiety, and chronic pain, or simply as a wellness practice is increasing.
🟢 Psychedelic Advocacy
As the psychedelic sector transforms into a new, burgeoning capital market, flush with venture funding and cannabis cash, community leaders, activists, and policy advocates are mobilizing to ensure equitable access to psychedelic medicine and services.
The decriminalization movement is gaining steam, entheogenic churches are organizing for religious protection, and community activists are rallying against psychiatric industry gatekeeping and big pharma patent wars.
Interact directly with the speakers during live panel discussions throughout the Summit and own all the session recordings (and MORE!) so you can watch or listen to them at your leisure, from the comfort of your own home, or during your commute to work.

Here's what you'll get when you Upgrade to the All Access Pass:
🟢 Preferential access to Live Panel Zoom rooms - receive the Zoom links via email and have your questions answered directly during Live Panel Q&A sessions throughout the Summit!
🟢 50+ digital recordings of indigenous interviews, expert sessions, and live panel discussions, as downloadable MP4 video files.
🟢 Can Psychedelics Heal the World? A Handbook for Culture Creators - your top-level view of the new frontier of mental health
🟢 The Guidance of Yajé - Ancestral Siekopai Medicine - a 20-minute documentary about the role of yajé in the preservation of the Siekopai indigenous culture and the shamanic teachings passed on to the current generation of healers by ancestral wisdom keepers
🟢 Novo Futuro - Huni Kuin Renaissance - a 20-minute documentary about the journey of the Brazilian indigenous community Huni Kuin to create alliances with outsiders and share their culture with the world
🟢 20+ hours of bonus digital trainings, meditations, and guided journeys from thought leaders, experts, and teachers
🟢 Subscription to the EntheoNation newsletter, with consciousness-raising content, transformational retreat invitations, and course offerings
Your Instructor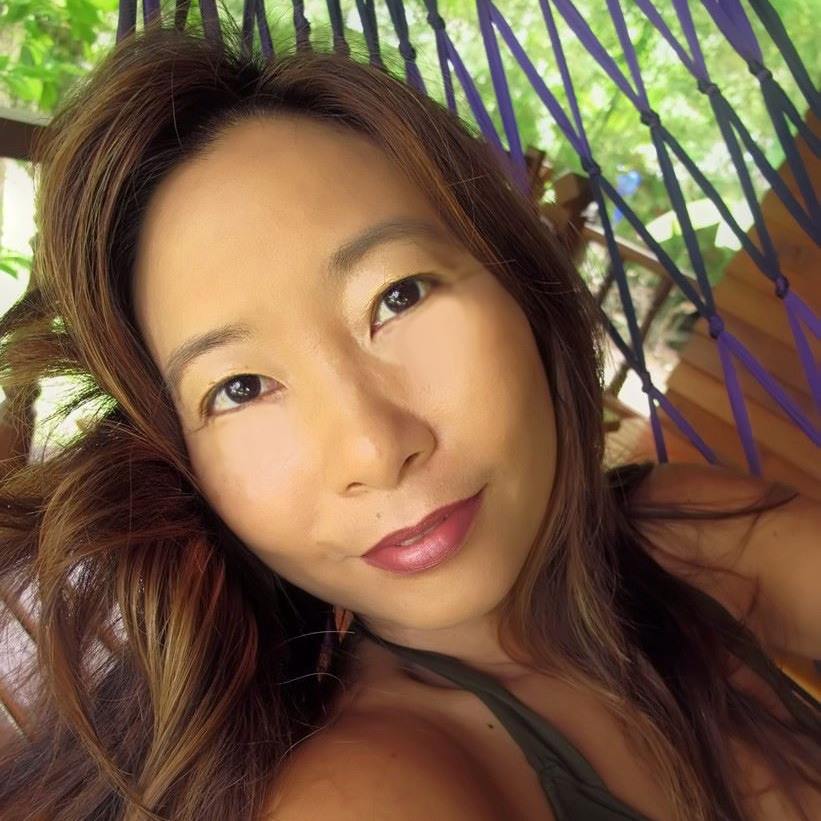 Deep in the heart of the Brazilian Amazon, Lorna "Liana" Li discovered her purpose and her divine calling while drinking visionary plant medicines with indigenous shamans. She was given a mission:

"To leverage emerging technologies to preserve indigenous traditions, so that ancient wisdom can benefit the modern world, and technology can empower indigenous people."
In pursuit of this mission, Lorna became a new media strategist to sustainable brands, social ventures and visionary entrepreneurs, helping them attract their tribe and ignite a movement around their mission-driven businesses. Through podcasting, video blogging and social media, she shares the stories of both indigenous people and the world's foremost experts in psychedelic science, modern shamanism, and consciousness research to inspire each and every one of us to explore the depths of our minds, spirits, planet…and evolve.
She has spent the past 20 years exploring shamanism, spirituality, and expanded states of consciousness through meditation, breathwork, and visionary medicines. She spent 3 years in a Tibetan meditation center, participated in 100+ ayahuasca ceremonies, and spends extended time in the restricted areas of the Brazilian Amazon as a guest of indigenous tribes.
Lorna created this course to address a growing concern around the use of visionary plant medicines, especially by Western participants. Traditional indigenous societies engaged in practices to prepare for and integrate experiences with psychoactive plant medicines, within a framework of support by the community, shamans, and elders.
With the explosion of interest in the West, coupled with inadequate preparation and integration, there is an alarming phenomenon of Westerners emerging from shamanic experiences worse than when they started.
Course Curriculum
Welcome
Available in days
days after you enroll
Handbook | Can Psychedelics Heal the World?
Available in days
days after you enroll
BONUS #1 - Ethnobotanical Apothecary - Discounts on Ethnobotanicals & Shamanic Accessories
Available in days
days after you enroll
Frequently Asked Questions
When does the course start and finish?
The course starts now and never ends! It is a completely self-paced online course - you decide when you start and when you finish.
How long do I have access to the course?
How does lifetime access sound? After enrolling, you have unlimited access to this course for as long as you like - across any and all devices you own.
What if I am unhappy with the course?
We would never want you to be unhappy! If you are unsatisfied with your purchase, contact us in the first 30 days and we will give you a full refund.
This course is closed for enrollment.